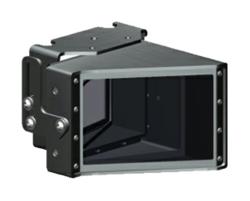 Colorado Springs, CO (PRWEB) October 18, 2012
Panamorph Inc., the most recognized and endorsed anamorphic lens brand in the digital projection and home theater industry, announced today its new CineVista lens and special pre-order pricing. The CineVista extends the exceptional Panamorph brand quality to a much broader audience who want a cinema experience at an affordable price. The new lens system will be available by the end of the year and will retail for $ 1495 including the lens and lens mount. To celebrate the release of their new lens, Panamorph is offering the CineVista lens system for a limited time at a special pre-order price of $ 995. Thats a $ 500 savings off retail pricing!
Our new CineVista lens represents an incredible value. commented Russell Warnhoff, Panamorphs Director of Sales. Now we can deliver the true cinematic experience by eliminating the annoying black bars on the top and bottom of our favorite movies, yet still fit a tight budget. With the inclusion of the new CineVista lens into our lineup with an MSRP of $ 1495, Panamorph now has a product mix designed to fit every price point and performance level.
We listened to our customers who asked for ultra-wide screen cinema at a lower price. Warnhoff continued. By eliminating certain costly elements used in our custom lens systems, we were able to hit an extremely low, affordable price point while still delivering an incredible, high quality immersive experience. Our testing proves the performance trade-offs we chose are inconspicuous to most people when viewed with live motion picture content. However, movie lovers looking for the ultimate in clarity and color accuracy can choose the impeccable quality our high performance, custom lens systems offer.
Delivering images much larger and more immersive than those created by todays flat panel displays, the CineVista horizontal expansion lens is capable of delivering an ultra-wide cinematic experience when combined with a compatible 16:9 projector and 2.35:1 screen. Since over 70% of major motion pictures have been released in the ultra-wide 2.35:1 format, the CineVista allows home theater enthusiasts to finally ditch those annoying black letterbox bars and immerse themselves in an 80% larger* picture just like the director intended.
Its no surprise that recreating the true cinema widescreen experience is the fastest growing trend in the home theater industry. With the introduction of the CineVista, consumers looking for the ultimate cinematic experience in their home can purchase a system including a lens, 120 diagonal screen and HD projector starting well below $ 3000. Thats an amazing bargain, especially when compared to the cost of a super large flat panel TV. Why spend more for a TV in your home theater, when its plagued with annoying black letterbox bars which drastically reduce the impact of Hollywoods biggest blockbuster movies? The CineVista is a real game changer in the home theater world, delivering an immersive 2.35:1 widescreen image that easily surpasses that of any 16:9 flat panel on the market.
Pre-orders for the CineVista lens system can be placed from the Panamorph website: http://www.panamorph.com/cinevista/index.html
*80% larger than widescreen movies shown on a conventional 16:9 screen of the same height
About Panamorph